Innovation. Craftsmanship. Reliability.
Residential Multi-Tenant Metering
Residential Multi-tenant Metering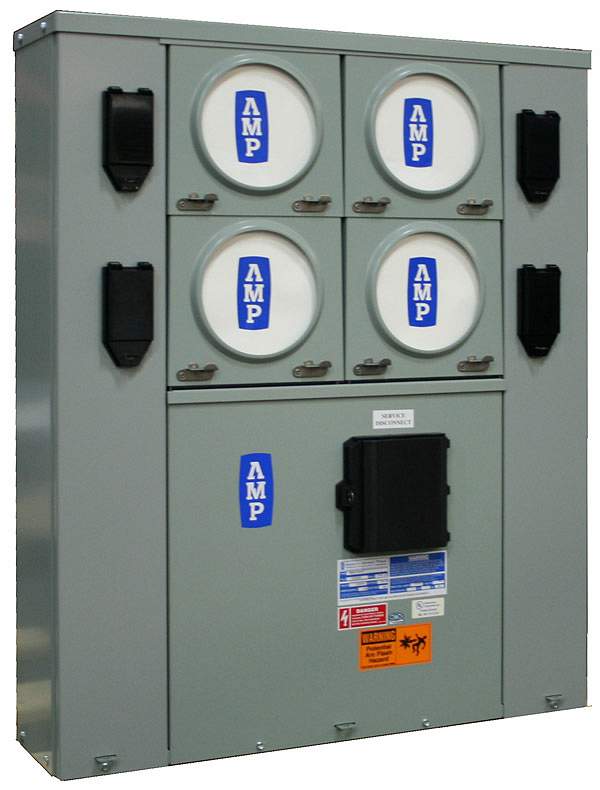 Nema 1/3R construction with individual AMP E-Z seal meter covers
Available in 250V 3 phase main 1 phase load or
1 phase main 1 phase load (phases factory load balanced.)
Utilizing lever or horn bypass meter sockets.
Rated for 50KA available fault current using 10KAIC branch circuit breakers.
Accepts multiple manufacturers circuit breakers.
Under 10KA available at meter socket.
Easy installation using AMP furnished wall bracket, interior is removable.
Enclosure supplied with KO's for load wiring.