Innovation. Craftsmanship. Reliability.
Products
5kv-38kv Medium Voltage Metal Enclosed Switchgear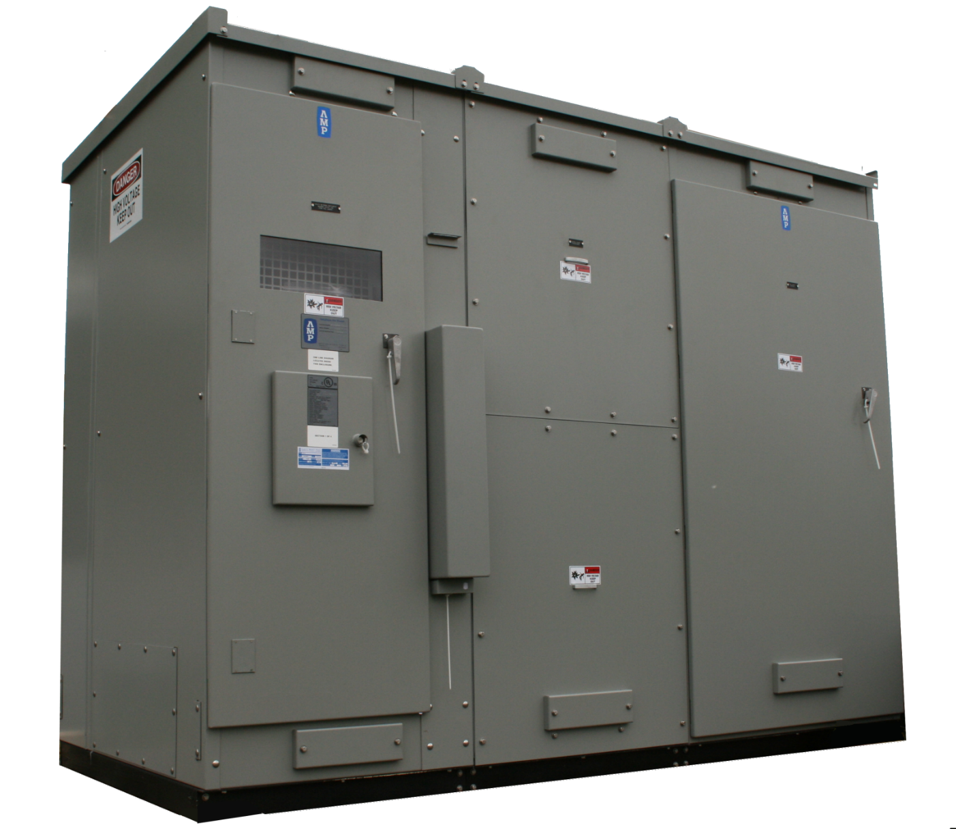 American Midwest Power's Metal Enclosed Load-Interrupter Switchgear provides a secure, convenient method for switching and overcurrent protection of high-voltage cable systems. The switchgear can be rated NEMA 1 or NEMA 3R for either indoor or outdoor installation.
Medium voltage switchgear meets ANSI C57.12.28 enclosure security requirements.
5kV—38kV Custom configurations, special paint.
Switches are equipped with a quick-make, quick-break stored-energy mechanism.
Individual self-supporting unit with double walls between bays on multi-bay lineups.
600 thru 1200A fused & non-fused load break rated switches.
Heavy 11 gauge welded enclosure.
Customer metering as well as utility metering provisions are available.
Standard manual operating handle may be padlocked in either the open or closed position.
Mechanical interlock is provided as standard to prevent opening the door with the switch in the closed position.