Innovation. Craftsmanship. Reliability.
Products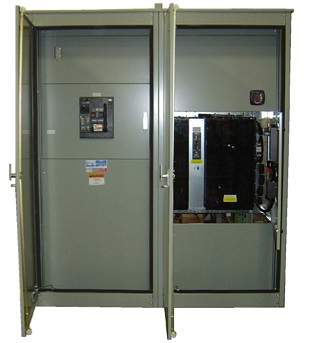 Ratings are 150 – 4000 Amp, 600V 3 phase, 4 wire and 1 phase 3 wire, NEMA 1 or 3R rated and Isc ratings of 85KA RMS symmetrical with no cable lashing required. (Please contact factory for higher Ratings)
Cabinets are either wall mount or free standing. Tamper-proof with separate door over main disconnect section.
UL listed and labeled to UL Standards.
Cabinets meet all NEMA and NEC code standards. Main Breaker or Fusible Switch per SE Main Available Options:
QuickConnectCamlockConnectorsonGeneratorSide
TVSS
Customer Metering
Custom Dimensions
Custom Paint Colors
Consult factory for any other options.