Innovation. Craftsmanship. Reliability.
Residential Multi-Tenant Metering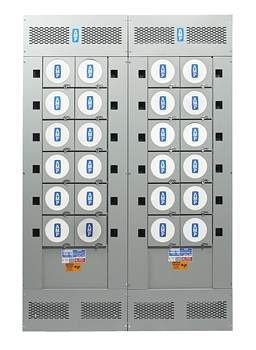 Ratings through 4000A at 208Y/120V 3 phase 4 wire or 240/120V 1 phase 3 wire.
Removable top plate with or without KO's.
Back to back arrangements available for space savings.
12 stack meter assembly per 30 inch wide section available.
UL listed as Suitable for Service.
Easily mounts to AMP vertical QB busway for riser applications
Easy to install with smallest footprint in the marketplace.
Available with aluminum or copper bussing.