Innovation. Craftsmanship. Reliability.
Busway
600V Indoor / Outdoor Feeder Busway - Short Run Design Busway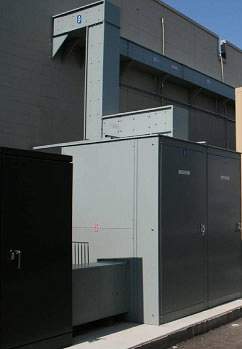 Copper or aluminum bus bar, totally enclosed, feeder short run design busway.
Robust feeder short run design busway utilizes air insulated construction.
Up to 4,000 Amp 600V 3 phase 4 wire, 3 phase 3 wire, 1 phase 3 wire & 2 wire.
85,000 Amps RMS symmetrical rating minimum on all SR busway without over current protection being required.
SR busway replaces pipe and wire for Service Entrance feeder applications.
For use as feeder busway only.
For NEMA Type 1 indoor and 3R outdoor applications.